It's Turtles All The Way Down
An Eastern guru affirms that the earth is supported on the back of a tiger. When asked what supports the tiger, he says it stands upon an elephant; and when asked what supports the elephant he says it is a giant turtle. When asked, finally, what supports the giant turtle, he is briefly taken aback, but quickly replies "Ah, after that it is turtles all the way down."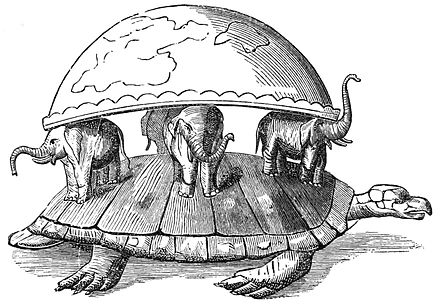 This site is intentionally uninformative.